When I was pregnant with my daughter, Nancy almost 5 years ago, my midwife told me I'd be a perfect candidate for a home birth. I was intrigued, I'd never heard of anyone have a home birth! My husband completely dismissed the idea, with it being our first baby we didn't know what to expect with labour. I knew I wanted a natural birth if possible, but was open to the possibility of pain relief.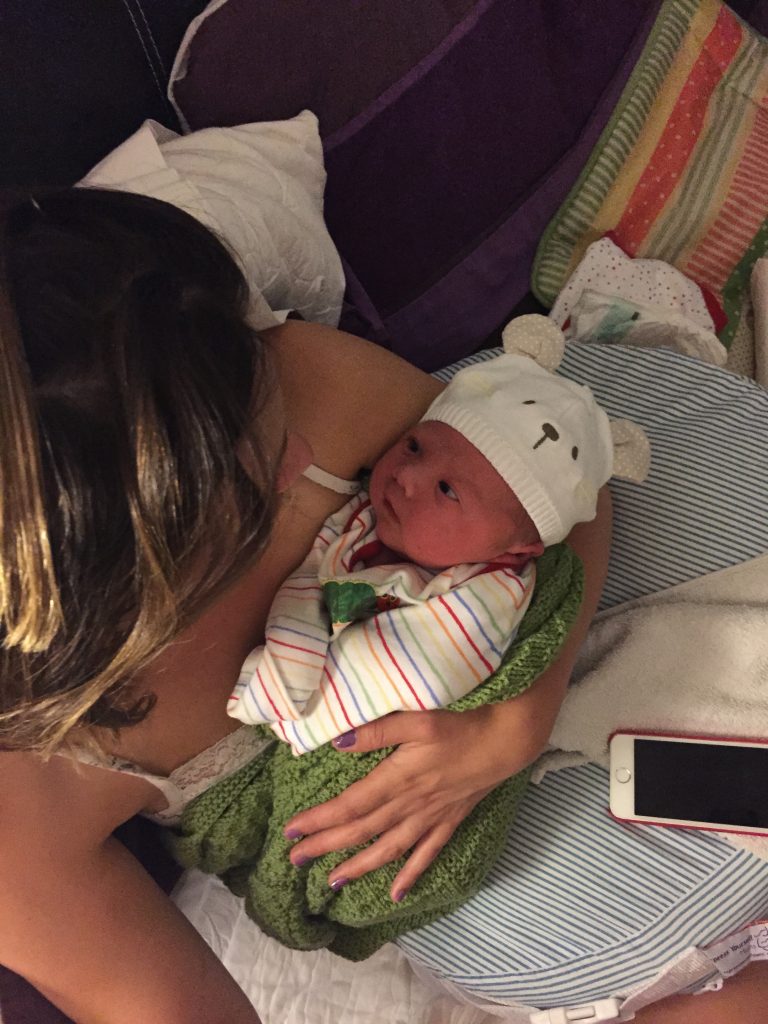 When the time came, I took one contraction at a time and managed to remain in control. I stayed at home for as long as possible, chilling out in the bath and eating toast. I enjoyed being in my own environment; just me and my husband. I was only at the hospital for 90 mins before our beautiful baby girl entered the world, with only the use of gas and air.
Fast forward 2 years when I fell pregnant with my little boy. I knew I wanted my home birth this time! I bought myself a book about home birth and educated myself and my husband. It wasn't long before he was completely on board, too.