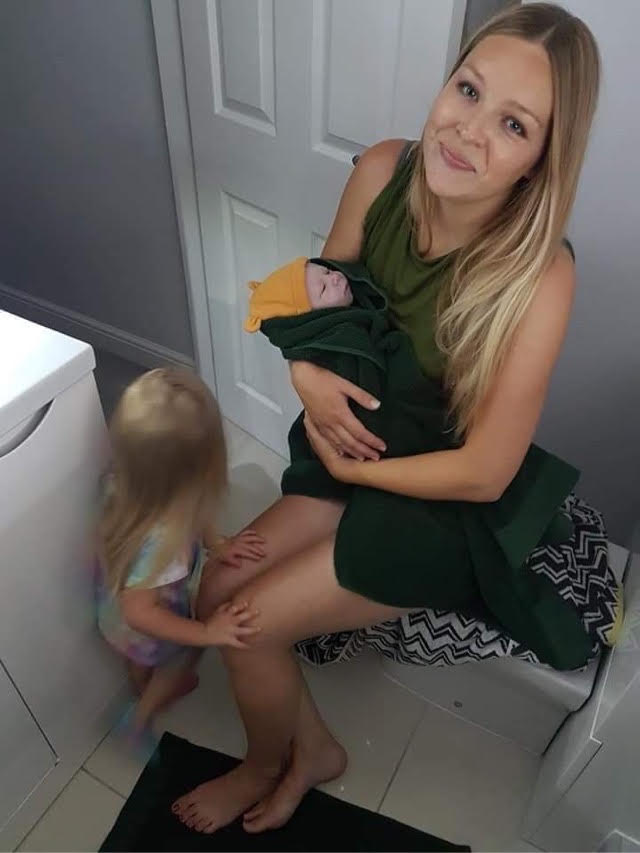 Known baby boy: Ezra Jude

️ 6.6.21 @ 11.42. 39+6 w

Fourth baby and 2nd boy

Weighed 3.156kg 6lb 15.5oz (my biggest baby!)

First planned homebirth but ended up BBA

MLU transfer, 6hour discharge

What an amazing experience and it still doesn't feel real or like it's even my story to tell! I feel so lucky I got the birth I dreamed of, even though there were a couple of little hiccups along the way.

I'd been having quite painful tightenings over the last few weeks, they tended to happen on a night time and become quite strong but then disappeared by the morning. They started at 36 weeks and at first I did think he was going to come early as all my other babies have arrived before their dates (35 weeks for my first baby, 37 weeks 2nd baby and 38 weeks 3rd baby). Once I got to 38 weeks I just decided it was my body preparing for labour and maybe I was doing a bit too much too.
On the Saturday night, the night before he arrived I had the same quite painful tightenings but they were a little more intense and every 10 minutes throughout the night. They woke me up but I decided to ignore them when I could, and get my sleep. (as much as you can co sleeping with a 2year old on a floor bed
In the morning I just felt a bit different but couldn't put my finger on it. Had a big urge to clean everywhere and was getting annoyed at my hubby for not seeing things that needed putting away. I also checked over my homebirth/ hospital bag.
At 9 am the tightenings got a little stronger but could still get on with looking after the other 3 kids and getting breakfast sorted. My husband popped out to pick up my Mum's bike that he had sold for her and I remember thinking please don't be too long, but I didn't say that to him.
Whilst he was out I had my bloody show and had a dull period like pain in my tummy and back that seemed constant.So at 10am I got my notes out and found my midwifes number, decided to leave it another 30 minutes before calling.

10.30am I called my midwifes number but it had been diverted to the Labour ward, they took all my details and I explained that I was going to have a planned homebirth. That's when they told me they didn't have any community midwives available for my homebirth due to staff shortages and sickness
and that I'd have to come into the MLU to deliver baby.
Obviously I was disappointed and could have cried as I didn't want to leave my other 3 kids. BUT… I picked myself up and pulled myself together.. kept positive and got a few bits together that I might need in hospital. I told them I'd call back when my surges got a bit more frequent. At this point the surges were 1 in 8 but this happened with my 2nd and 3rd babies and then suddenly I was in full blown labour with them so knew it could be in the next couple of hours.
I called the unit back after 10 mins and told them I'd come to the unit when my mum arrived. I called my Mum to come and watch over the kids just after 10.30 but she wasn't answering!! I rang her twice and she was in the shower, I finally got hold of her and she said she'd pack a bag and be straight over (she lives really close).

11am and the surges were getting stronger but I wasn't timing them just felt like I was getting in the zone, took myself to the en suite and was just keeping calm riding through the surges. The kiddies were all just happy playing around the house, my husband came to see me and he realised this was it, I was really close. I was praying my mum would arrive as this is the point I realised it was happening and my baby would be here soon!!

11.30 my husband called the unit and whilst he was on the phone my waters went on the en suite floor. The midwife was asking how I was acting and was getting my husband to talk to me but I remember hearing what they were saying but not responding as I was so focused. At this point my body started pushing and I made some very deep primal sounds that I had no control over! I got myself draped over the toilet on my knees. I could hear they had called for an ambulance.
My hubby ran to get the duvet that I had put aside ready for birth, and luckily I had explained to him where everything was and what to get me if I went into labour quickly. That uncontrollable pushing feeling happened maybe 3 or 4 times and his head was born.. the midwife was asking how far my contractions were spaced and I remember shouting 'his heads already out'
Then I heard her trying to explain to my husband how to deliver the body, something about turning baby and passing to mum but she was saying it when he was already born!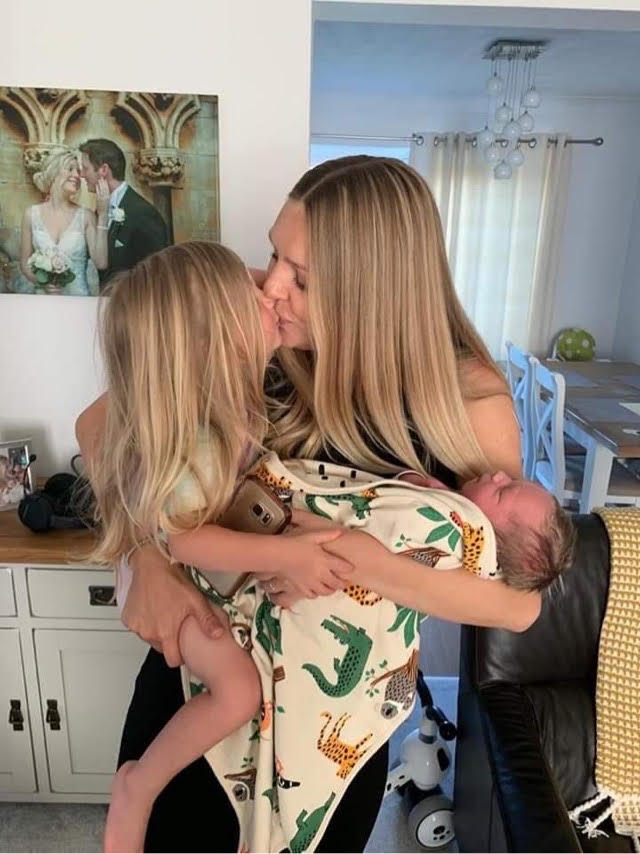 He was born at 11.42, his Daddy caught him and passed him up to me between my legs. My Mum ran in the room just as baby popped out. We just sat there for a moment, really calm but also in shock! Baby was a bit blue and full of mucous but gave out a lovely little cry, he looked at me and just seemed to take it all in.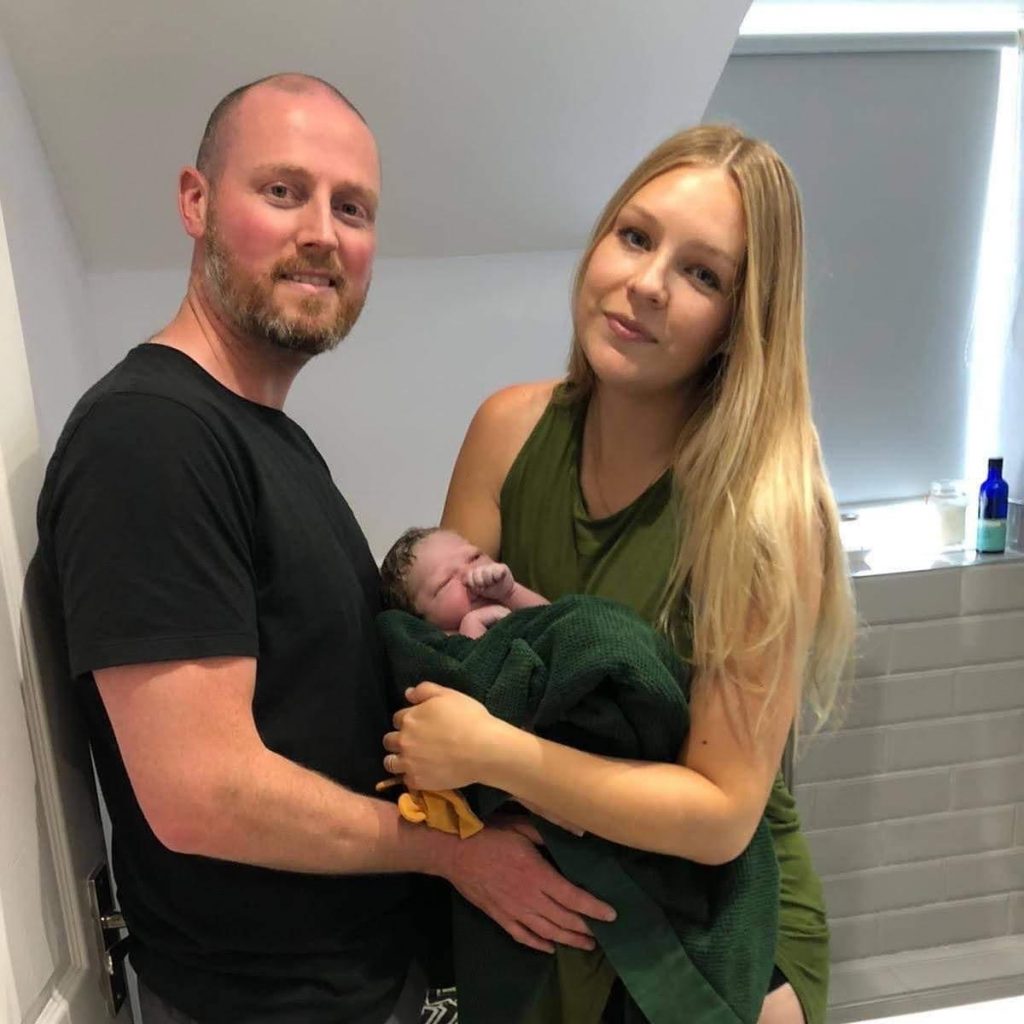 I asked my mum to shout of the kiddies who were playing in the living room with absolutely no idea of what was going on! They all ran upstairs and couldn't believe it, they were so happy I'd had the baby at home. It was honestly the most amazing and magical experience of my life.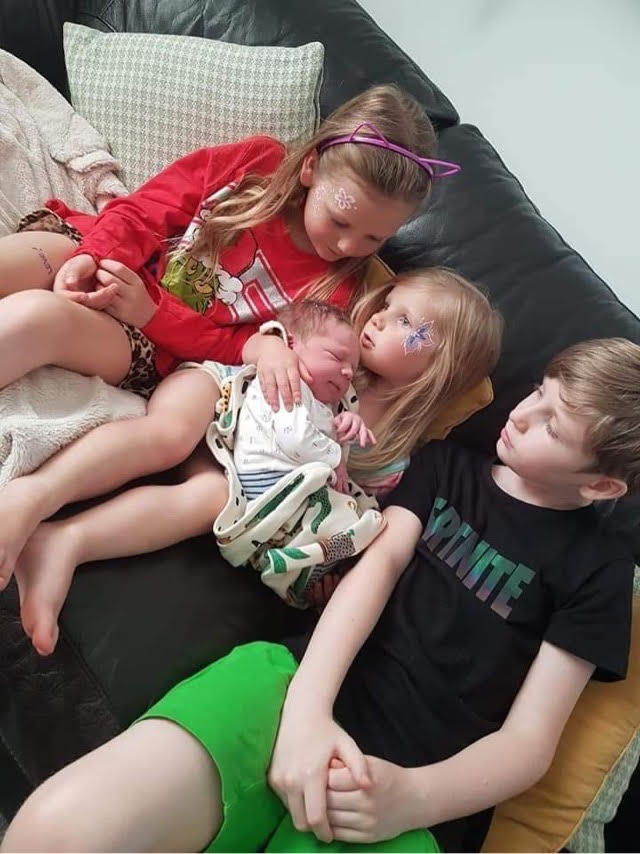 My husband stayed so calm and so did I. The only one crying was my Mum

The midwife kept asking if the ambulance had arrived and it seemed to take a while, it arrived 15/20 minutes later. They did observations on the baby and explained that they couldn't deliver the placenta or cut the cord and I'd have to go into hospital.
There were no midwives to come out so I had to be transferred to the MLU. Luckily the kids were happy with my mum and I promised I wouldn't be long and would be back home tonight (I very rarely leave them and they really don't like it when I do).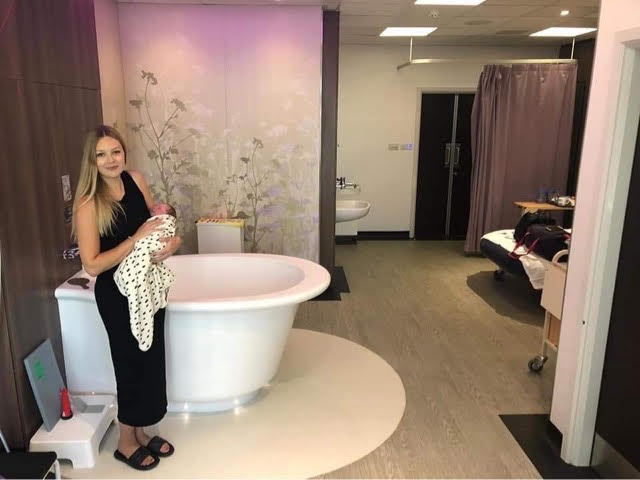 I spent 6 hours on the MLU which was actually really nice, I was in a nice room with dim lights/mood lights. The midwife delivered my placenta and I didn't need the injection. She checked if I needed stitches which luckily I didn't.
They brought me toast and tea and sandwiches and then left me to breastfeed baby. They didn't keep bothering me so it was lovely having that time to just bond and process what had just happened. After his new baby check we were discharged and I was back for 7pm to have tea and put the kids to bed!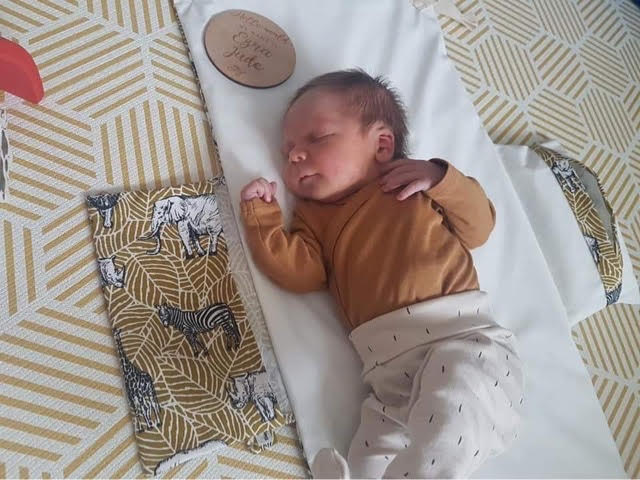 ---