January 27th, 2019
New for 2019! Our monthly meetings are now held at Harrison Park, Hall Road, Hull. HU69DQ. On the 3rd Sunday of each month.
For more information on our face to face meet ups >>>> Our Meetings
---
Baby, Birth, Birth Plan, Birthplan, born at home, Breast feeding, Breastfeeding, Choice, Doula, Face to face, HEYHomeBirthGroup, Home birth, homebirth, Hull, IBCLC, Independent Midwives, Involvement, Meet up, Meeting, Newborn, Peer Support, Uncategorized, volunteer, Water Birth
|
Comments Off

on New Meeting Venue Announced for 2019
March 31st, 2018
Newly added Birth Story!
"Born 10th March carried to 40+8
Tobias 8lb 3oz
Maximus 7lb 8oz
On Saturday 10th March 18 I woke up at 6.45 am having a few niggly pains. I asked hubby to take the girls downstairs so I could have time alone to see what came of them. I was 40+8 and hour later I knew this was definitely labour. Hubby took kids to grandmas and I phoned my independent midwife (who is over an hour away) . I know my body pretty well now and always go into urinary retention in labour which slows me down and distress me. I got in bath to relax then when got out put in my tens machine . Debs my midwife got here around 10.30 . She helped me get some urine out and checked I was 6cm. Pool was ready now and I got in . It was heaven. I love being in water. The rest of the amazing Yorkshire Storks midwives turned up . Then at 12.03 twin A Tobias was born at home weighing a healthy 8lbs 3oz It was a surreal and fantastic experience. We had some skin to skin in the pool , our first breastfeed and waited for cord to stop pulsing, I was still getting contractions for twin 2 and felt quite conflicted on what to concentrate on. So cord was cut and he went to daddy for skin to skin."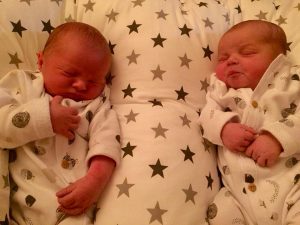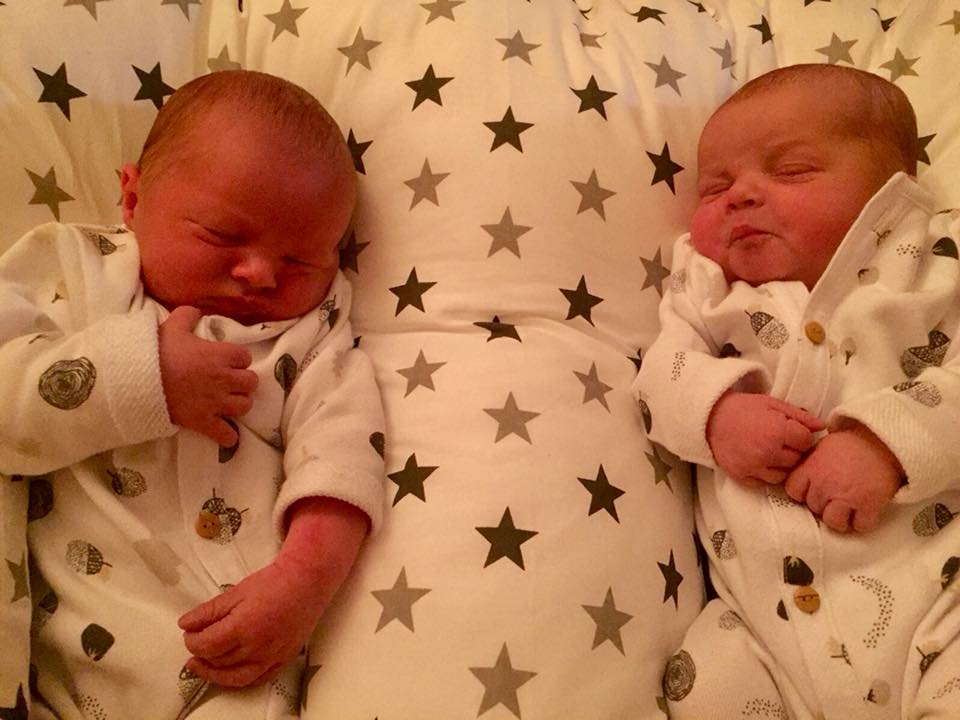 To read the full story >>>> Hayley's Birth Story
---
Baby, Birth, Birth Plan, Birthplan, born at home, Breast feeding, Breastfeeding, Choice, Home birth, homebirth, Independent Midwives, Twin Home Birth, Twin Water Birth, Twins, Water Birth, Yorkshire Storks
|
Comments Off

on Local Mum Hayley's Quest for a Physiological Twin Home Birth